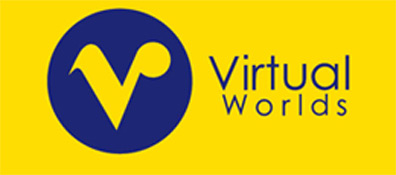 In House 3D Design Service
Wave Bathrooms 3D Design Service
Wave provides one of top design services available in the UK, all Bathroom Design Projects are personally overseen by our Creative Director Gary Nutting to ensure the Perfect Dream Bathroom.
Gary is not only trained in Bathroom Design but also in Interior Design, he spent the eighties designing in London followed by a decade of working in the Middle East, Europe and North America.
Gary regularly attends Continuing Professional Developments courses to further his skills as he believes that technology is driving new boundary's in design and production of bathrooms.
He recently attended a three day Colour Theory Course at The KLC School of Design, Chelsea as well as a lighting workshop at John Cullent Lighting, Fulham.
Gary regularly designs for Celebrities, International Design Consultants, local architects, developers and homeowners across the South.
Gary's International Commercial work has recently led to Wave supplying goods for two new Jamie Oliver Restaurants in Moscow & St Petersberg as well as participating in a Grand Designs Home TV Programme in London. Gary has written articles for Local, National and International Magazines & Newspapers. Gary is currently writing a new book "Bathrooms The Next Dimension" which is due to go to press in the Spring 2014.
Our Design Service
Bathrooms are our passion and with a wealth of design experience, we are pleased to offer a professional design service to help clients create their ideal bathroom. Our expert designers are trained to plan any type of bathroom, irrespective of size or shape and provide expert advice to guide you through the whole process. We offer stunning products from a range of budgets to make sure that you are in the driving seat! We are hear to listen carefully to your requirements and work with you to create that Dream Bathroom!
How it works:
Our design consultants will visit you at home or site to measure spaces and discuss your requirements. We cater for all tastes, so whether you require a classical, modern or minimalist bathroom, we will create the bathroom you have always wished for within your allocated budget.
Our Design Process
Once our designers have been to the site we will then invite you to our showroom to go through the designs in detail. We then present you with professional branded documents showing:  Designs are available in:
CAD Designs, for trade professionals
3D Visualizations, using virtual-reality solutions
Floor Plan Design
Product Proposal Design (a summary of images, colours, moods/styles)
3D Visual (as well as technical specifications for your installer)
Let Wave Design Your Next Dream Bathroom
Take a look through our site and let yourself be Inspired
Book a Free Bathroom Consultation Today!
Customer care
Excellent Customer Care from National Award Wining Showroom
Installation
Wave Bathrooms offers a Installation Service with a professional team of bathroom fitters
Aftercare
You can have complete confidence in our aftercare and support.
Award winning
Wave Bathrooms KBB Customer Service of the Year Awards WINNER 2015
Dedicated team
Our design consultants will visit you at home or site to discuss your requirements
Creative design
Our expert designers are trained to plan any type of bathroom, irrespective of size or shape
2015 Customer Service Of the Year Award Winner
Wave Bathrooms of Salisbury, has been announced as a winner at the biggest awards event in the kitchen and bathroom industry, the kbbreview Retail & Design Awards.
The award, which was presented at the black tie gala dinner at the London Hilton on Monday 16th March, was won in the Bathroom Customer Service of the Year category.