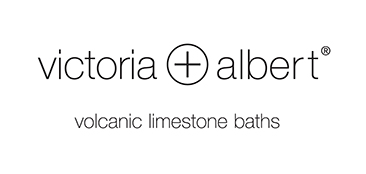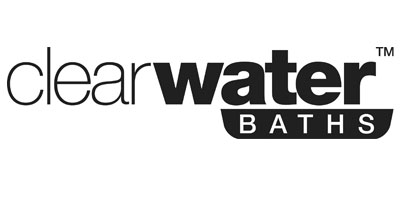 Victoria + Albert Baths
Victoria + Albert Baths is a British brand with a worldwide reputation for creating beautiful freestanding baths and basins. Formed in 1996 with a passion for baths and bathing, the organization has a head office in the United Kingdom and a dedicated South African production facility.
Today, Victoria + Albert's international roots fuse together global design, sales and marketing operations with in-house manufacturing to deliver luxurious, quality, lasting products. As the ultimate statement in quality and style, our model line up is packed with inspirational free standing designs made from 100% QUARRYCAST®, a blend of volcanic limestone and high performance resins.
Naturally white, each item is individually hand-finished by craftsmen. From the very first freestanding bath being manufactured in South Africa, Victoria + Albert Baths have strived to become innovative product developers and market leaders within the free standing bath market. New, exciting launches keep the brand at the forefront of international luxury bathroom design.
There are three main collections in the Victoria + Albert Bath range, Classic, Contemporary and Premium, all offering a unique solution for your bathroom requirements, be it a small bathroom space or modern bathrooms. Victoria + Albert are proud members of British Institute of Interior Design.
All QUARRYCAST® products have been tested by IAPMO to UPC and cUPC standards and every classic white model comes with a 25 year consumer guarantee. Choose a QUARRYCAST® bath from Victoria + Albert and relax – you've made an investment that will last a lifetime.
Visit Wave Bathroom Salisbury and try one of the demonstration models!
Clearwater Baths
Clearwater have used international designers to bring together a stunning and elegant range of free-standing baths usingthe finest materials and engineering.
Our Modern designs reflect today's contemporary styles, whilst our classical collection includes free-standing, classicalroll top designs and period style.
If you are looking for a beautiful free-standing bath for your home, Clearwater offers exquisite solutions for every bathroom requirement.
Clearwater pioneered the modern freestanding bath; today they combine unique methods to manufacture beautiful, practical and stylish freestanding baths.
Clearwater ensures that their bath range is available for all bathroom styles and spaces – whether space is at premium or you require a traditional or modern design – there is a Clearwater bath for you.
DESIGN. THE MODERN COLLECTION
Our beautifully crafted and extensive modern collection has been designed to offer the very best of contemporary style.
By using the best materials, our designers have created baths with thinner rims, increasing the internal space whilst allowing for smaller external sizes. So now free-standing baths can fit into bathrooms of modest size, providing an eye-catching centerpiece and that extra piece of luxury.
Many of our popular models are available in full and Piccolo sizes, with the Piccolo internal space just as generous as most conventional baths.
Our latest bath, the Nebbia also brings the ultimate in ergonomic relaxation by shaping to the human body.
Bette
Bette Baths are made of high quality steel the decarburized and titanium finished steel used in the production of these baths is robust this makes them extremely strong and durable. Bette baths have a flawless enamel coating which gives them a stunning finish.
Benefits of Bette baths can be seen in a number of ways, enamel sometimes "feels" cooler than acrylic at first touch, but what really counts is the Bette baths heat conductivity. Having filled a Bette bath with water you will soon see that the temperature reached by the enamel/steel adds warmth to the slowly cooling water.
The BETTEGLAZE®
Enamel technology was developed by Bette in conjunction with Bayer AG and ensure superior colour brilliance as well as a visually smooth and easy care surface. Bette baths not only look good but they come in over 500 different models of bath in an unbelievable choice of 1000 colours.
Create your dream bathroom by installing Baths from Bette. Bette last longer than acrylic baths and all baths come with a manufactures 30 year guarantee. They are extremely durable, robust and also fully recyclable.
All Bette baths can be ordered with their baked on anti slip system.
BETTE SHOWER TRAYS
Bette trays are made to the same exacting standards as the Bette baths. These ultra low profile trays can give an impression of spaciousness created by the flush-to-floor shower area. Standard sizes through to generous dimensions where two can also shower together in comfort.
BETTE SHOWER OR BATH
Why not do both, Bette manufacture a number of different baths that are specifically designed for use as a bath and a shower. A Bette showerbath offers a spacious bathing and showering compartment to suit all generations.
Wave Bathroom Salisbury display the Bette Set showerbath.
Carron Bath
During this time we have established a reputation for design and manufacturing excellence, making us Europe's leading bath manufacturer.
We have a proud heritage dating back to the formation of the Carron Company in 1759.
They are based today on the original site on the banks of the River Carron in Falkirk, Scotland. Throughout our history, we have built and maintained a reputation for producing first class products.
We meticulously monitor each stage of the production process to ensure every bath meets our exacting standards.
Wave Bathroom Salisbury are confident of the Carron quality as they carry a manufacturer's 25 year guarantee.
Cleargreen Baths
Looking for a greener bath that use less water and are made of 30% recycled material
Built stronger to withstand 2.3 tonnes!
Retains heat for 30 minutes longer than a standard bath
All Cleargreen rectangular baths supplied with galvanised steel leg frame
Manufactured from 30% recycled material
10mm diameter steel reinforcing rod runs inside rectangular bath rims
Wave Bathroom Salisbury can confirm the build quality as each bath comes with a manufactures 10 year guarantee.
Let Wave Design Your Next Dream Bathroom
Take a look through our site and let yourself be Inspired
Book a Free Bathroom Consultation Today!
Customer care
Excellent Customer Care from National Award Wining Showroom
Installation
Wave Bathrooms offers a Installation Service with a professional team of bathroom fitters
Aftercare
You can have complete confidence in our aftercare and support.
Award winning
Wave Bathrooms KBB Customer Service of the Year Awards WINNER 2015
Dedicated team
Our design consultants will visit you at home or site to discuss your requirements
Creative design
Our expert designers are trained to plan any type of bathroom, irrespective of size or shape
2015 Customer Service Of the Year Award Winner
Wave Bathrooms of Salisbury, has been announced as a winner at the biggest awards event in the kitchen and bathroom industry, the kbbreview Retail & Design Awards.
The award, which was presented at the black tie gala dinner at the London Hilton on Monday 16th March, was won in the Bathroom Customer Service of the Year category.