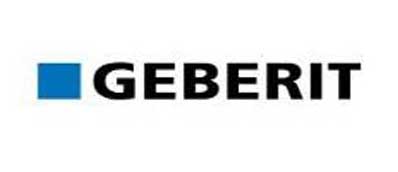 Geberit
Invisible concealed cisterns create more space in the bathroom and lend an elegant appearance. Clever flushing solutions and water-saving conversion sets reduce water consumption. Elegant Geberit flush plates or the innovative Geberit Monolith sanitary modules for WCs set design accents.
And with Geberit AquaClean, the WC that cleans your bottom with water, you are already introducing the hygiene standard of tomorrow into your own four walls today.
Geberit's product range is designed for both new buildings as well as for renovation and modernisation projects. It incorporates several product lines within the field of sanitary systems.
Once installed, many Geberit products are invisible to the end user. And, thanks to their high quality and reliability, they fulfil their functions for decades at a time.
Geberit also offers products for wall installation which are thoroughly compelling in terms of comfort and design, such as the Geberit Monolith, the Geberit AquaClean shower toilet, Geberit actuator plates and Geberit elements for showers.
Wave Bathroom Salisbury displays a large variety of Geberit WC frames and flushplates.
SensoWash
The SensoWash is an exceptionally flat, slender design that curves softly up the wall and ends in a sleek silver panel.
The design is all about discretion and clear lines so the technical components were miniaturized to fit between the ceramic body and seat.
The bidet aspect is only noticeable from the inside of the toilet with a stainless steel spray arm.
For maximum comfort the SensoWash has three shower types to choose from: The Rearwash leaves you feeling clean and fresh. The comfortwash uses forward and backward movement and a pulsating water jet for a more attentive wash. The Ladywash has a specialized gentler jet for specific female comfort.
The water temperature, seat warmth, volume and position can all be adjusted to personal preference and two different user profiles can be stored in the system. Once you feel clean and fresh the next step is warm air drying.
The spray arm and nozzles are cleaned automatically before and after each use. Additionally both the spray arm and toilet seat have a protective antimicrobial coating. The entire unit is easily removable for effortless cleaning.
 Wave Bathroom Salisbury displays each of the Duravit range of products in it's Salisbury showroom.
Let Wave Design Your Next Dream Bathroom
Take a look through our site and let yourself be Inspired
Book a Free Bathroom Consultation Today!
Customer care
Excellent Customer Care from National Award Wining Showroom
Installation
Wave Bathrooms offers a Installation Service with a professional team of bathroom fitters
Aftercare
You can have complete confidence in our aftercare and support.
Award winning
Wave Bathrooms KBB Customer Service of the Year Awards WINNER 2015
Dedicated team
Our design consultants will visit you at home or site to discuss your requirements
Creative design
Our expert designers are trained to plan any type of bathroom, irrespective of size or shape
2015 Customer Service Of the Year Award Winner
Wave Bathrooms of Salisbury, has been announced as a winner at the biggest awards event in the kitchen and bathroom industry, the kbbreview Retail & Design Awards.
The award, which was presented at the black tie gala dinner at the London Hilton on Monday 16th March, was won in the Bathroom Customer Service of the Year category.